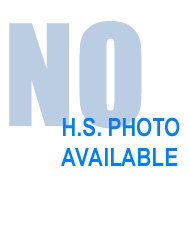 Are you this alumni? Please fill out this Alumni Form.
WHAT SONGS MAKE YOU THINK OF THE "GOOD OL' DAYS?"
There were "Good Ol' Days"?? Well then, any AC/DC or Pink Floyd.
WHAT ACTIVITIES WERE YOU INVOLVED IN (CLUBS, SPORTS, ETC.) IN HS?
Chess Club and Ice Hockey.
WHO WAS YOUR FAVORITE TEACHER AND WHAT WAS YOUR FAVORITE CLASS SUBJECT?
Loved Frau Sanders and Mrs. Owens. Had so many good teachers there though. Mr. McVee, Mrs. Richmond, Mrs. Thompson, and Mrs. Earl stand out in my mind. P.E. was my favorite subject.
WHAT ARE YOUR BEST MEMORIES OF HS?
Getting out of class or those horrible pep assemblies. There was a real art to getting around the security guards - I felt like Houdini at times.
WHAT WAS YOUR MOST EMBARRASSING MOMENT IN HS?
Don't recall. Probably something I was too ignorant of to be embarrassed by. I remember accidentally grabbing Kelly Monaghan's breast, but I was kind of proud of it at the time.
WHAT IS SOMETHING YOU WANTED TO DO IN HS BUT NEVER DID?
I probably shouldn't list her name here...