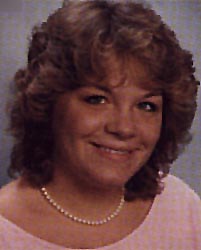 Are you this alumni? Please fill out this Alumni Form.
WHAT SONGS MAKE YOU THINK OF THE "GOOD OL' DAYS?"
The Top Gun soundtrack.
WHAT ACTIVITIES WERE YOU INVOLVED IN (CLUBS, SPORTS, ETC.) IN HS?
I was always involved with the wrestling team. Can you believe we called ourselves "Manhandlers", that would never fly today. It sure was a great time though.
WHO WAS YOUR FAVORITE TEACHER AND WHAT WAS YOUR FAVORITE CLASS SUBJECT?
Coach Wilson, Pete Tryon, Satch Carlson, Mrs Sinclair and Mrs Owens - I learned a variety of things from these very different people.
WHAT ARE YOUR BEST MEMORIES OF HS?
Hanging out with the wrestling team on all those road trips and dancing with Jimmy Vance in Fairbanks.
WHAT WAS YOUR MOST EMBARRASSING MOMENT IN HS?
Never, ever getting asked to a single dance!
WHAT IS SOMETHING YOU WANTED TO DO IN HS BUT NEVER DID?
I would like to have made much better grades!!