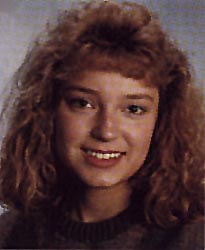 Are you this alumni? Please fill out this Alumni Form.
WHAT SONGS MAKE YOU THINK OF THE "GOOD OL' DAYS?"
"Jack and Diane".
WHAT ACTIVITIES WERE YOU INVOLVED IN (CLUBS, SPORTS, ETC.) IN HS?
A variety and, to tell you truth, too much.
WHO WAS YOUR FAVORITE TEACHER AND WHAT WAS YOUR FAVORITE CLASS SUBJECT?
Mrs. Goll and Ms. Higley. Two dedicated teachers.
WHAT ARE YOUR BEST MEMORIES OF HS?
Good times with friends, and Mrs. Goll telling me to step out and invest in the best college education.
WHAT WAS YOUR MOST EMBARRASSING MOMENT IN HS?
When I received a C- on my first paper of Mrs. Armstrong's class, and my mother drove down to the school to set her straight.
WHAT IS SOMETHING YOU WANTED TO DO IN HS BUT NEVER DID?
I wish I would have joined the play crew earlier. I think it suited me better than some of my other pursuits and I had great fun at it.