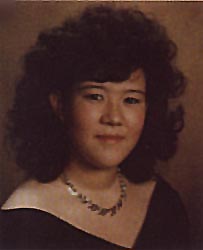 Are you this alumni? Please fill out this Alumni Form.
WHAT SONGS MAKE YOU THINK OF THE "GOOD OL' DAYS?"
Girls Just Wanna Have Fun!!
WHAT ACTIVITIES WERE YOU INVOLVED IN (CLUBS, SPORTS, ETC.) IN HS?
Volleyball and Pep Club.
WHO WAS YOUR FAVORITE TEACHER AND WHAT WAS YOUR FAVORITE CLASS SUBJECT?
Mrs. Richmond / Photography class.
WHAT ARE YOUR BEST MEMORIES OF HS?
GRADUATION!!! LOL
WHAT WAS YOUR MOST EMBARRASSING MOMENT IN HS?
Tripping over the carpet walking up the ramp at graduation. But I didn't care, I was happy I graduated!
WHAT IS SOMETHING YOU WANTED TO DO IN HS BUT NEVER DID?
I wanted to be more outgoing in high school. But not to worry I am now making up for lost time :D