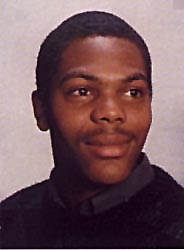 Are you this alumni? Please fill out this Alumni Form.
WHAT SONGS MAKE YOU THINK OF THE "GOOD OL' DAYS?"
The entire "Purple Rain" album reminds me of high school.
WHAT ACTIVITIES WERE YOU INVOLVED IN (CLUBS, SPORTS, ETC.) IN HS?
I played varsity basketball, football, and ran track.
WHO WAS YOUR FAVORITE TEACHER AND WHAT WAS YOUR FAVORITE CLASS SUBJECT?
My favorite teacher was Mrs. Boots and, of course, Coach Whitmore. I liked math.
WHAT ARE YOUR BEST MEMORIES OF HS?
I have a lot of good memories spending time with my friends, but I think the most vivid memory was winning state my senior year in basketball. I still talk to Steve Walton, Donny Douglas, Steve Little, Brian Petro, and the big fella Skip Townsend.
WHAT WAS YOUR MOST EMBARRASSING MOMENT IN HS?
I was talking to Anita Glover on the mezzanine (had a big crush on her!) before basketball practice. I had on my shorts and Steve Walton came up behind me and pulled my shorts down! Messed up my rap with Anita and that's probably why I didn't marry her to this day!
WHAT IS SOMETHING YOU WANTED TO DO IN HS BUT NEVER DID?
No Information Provided.