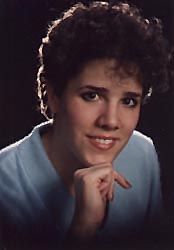 Are you this alumni? Please fill out this Alumni Form.
WHAT SONGS MAKE YOU THINK OF THE "GOOD OL' DAYS?"
Musically things like Billy Idol, Madonna, and of course the notorious "Come on Eileen" song from Dixie Midnight Riders. (I have still resisted ever buying / wearing a pair of overalls – though it was hard).
WHAT ACTIVITIES WERE YOU INVOLVED IN (CLUBS, SPORTS, ETC.) IN HS?
I have many good memories with the swim team at Bartlett and all the effort we put forth to do as well as we did individually and as a team. I was proud of the work and success we had and still look back at that and am amazed I was able to do that.
WHO WAS YOUR FAVORITE TEACHER AND WHAT WAS YOUR FAVORITE CLASS SUBJECT?
I enjoyed both Mr. Abrams and Mr. Larsen as science teachers. Their enthusiasm for the topic and energy in the classroom were great. I felt they both really wanted to be there and teach us all something.
WHAT ARE YOUR BEST MEMORIES OF HS?
Memories include spending time with girlfriends trying to not get caught doing things we maybe shouldn't have been pursuing. Best of all though was graduating and looking ahead to the future and having the optimism then to think I could do anything.
WHAT WAS YOUR MOST EMBARRASSING MOMENT IN HS?
Most embarrassing moment – there were probably some I should remember but have now blocked out. Looking back though I am embarrassed about my big, puffy hair – but hey, I was then as well. By the way, it still is big, but now I tie it in a knot.
WHAT IS SOMETHING YOU WANTED TO DO IN HS BUT NEVER DID?
No Information Provided.