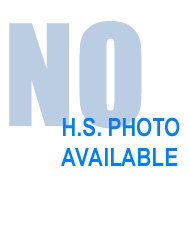 Are you this alumni? Please fill out this Alumni Form.
WHAT SONGS MAKE YOU THINK OF THE "GOOD OL' DAYS?"
Anything by Duran Duran, Tainted Love by Soft Cell, Culture Club.. all of that kind of music that you now hear on the 80's flashbacks on the radio
WHAT ACTIVITIES WERE YOU INVOLVED IN (CLUBS, SPORTS, ETC.) IN HS?
Soccer, softball.
WHO WAS YOUR FAVORITE TEACHER AND WHAT WAS YOUR FAVORITE CLASS SUBJECT?
I enjoyed history, and I really liked my math teacher but for the life of me I can't remember her name.
WHAT ARE YOUR BEST MEMORIES OF HS?
Hanging out in Frau Sander's room for lunch. Deciding to skip class for the first time and wearing only light clothes and shoes when it suddenly got cold and started snowing, leaving us walking down Muldoon freezing and just wanting to find a place to warm up. It wasn't funny at the time but I laugh at it whenever I tell people about it now.
WHAT WAS YOUR MOST EMBARRASSING MOMENT IN HS?
No Information Provided.
WHAT IS SOMETHING YOU WANTED TO DO IN HS BUT NEVER DID?
No Information Provided.