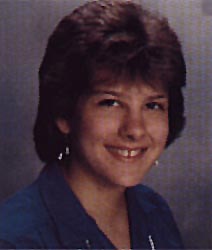 Are you this alumni? Please fill out this Alumni Form.
WHAT SONGS MAKE YOU THINK OF THE "GOOD OL' DAYS?"
Don't know. I listened to various tunes, never paid too much attention to the artist or title. Love to listen to Grateful Dead back then and now.
WHAT ACTIVITIES WERE YOU INVOLVED IN (CLUBS, SPORTS, ETC.) IN HS?
Swimming, cross-country skiing.
WHO WAS YOUR FAVORITE TEACHER AND WHAT WAS YOUR FAVORITE CLASS SUBJECT?
I didn't have a favorite teacher, but I was close to Mr. Moreno, who was my counselor.
WHAT ARE YOUR BEST MEMORIES OF HS?
No Information Provided.
WHAT WAS YOUR MOST EMBARRASSING MOMENT IN HS?
No Information Provided.
WHAT IS SOMETHING YOU WANTED TO DO IN HS BUT NEVER DID?
No Information Provided.