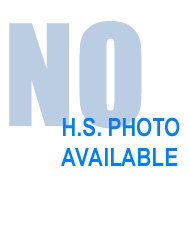 Are you this alumni? Please fill out this Alumni Form.
WHAT SONGS MAKE YOU THINK OF THE "GOOD OL' DAYS?"
Pretty in Pink, Addicted to Love.
WHAT ACTIVITIES WERE YOU INVOLVED IN (CLUBS, SPORTS, ETC.) IN HS?
I moved to Anchorage half way through my senior year in high school and only spent one semester there.
WHO WAS YOUR FAVORITE TEACHER AND WHAT WAS YOUR FAVORITE CLASS SUBJECT?
1.) ?
2.) Probably English.
WHAT ARE YOUR BEST MEMORIES OF HS?
That I made quite a few friends fairly easily, since I moved there in the middle of my senior year and everyone knew I was "the new kid."
WHAT WAS YOUR MOST EMBARRASSING MOMENT IN HS?
No Information Provided.
WHAT IS SOMETHING YOU WANTED TO DO IN HS BUT NEVER DID?
I wish I'd been more involved in extracurricular activites and hadn't been so shy and self conscious.